SN Pixel Wushu- Color Changing
SN Pixel Wushu- Full Hilt
SN Pixel Wushu- Full Hilt
SN Pixel Wushu- Emitter ignited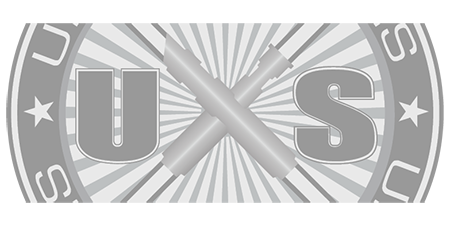 Availability: LEAD TIME - Allow 1 to 3 Business Days for Fabrication
Questions? Call 832-596-9003 or Click Here for How to Buy
SPECIFICATIONS
11.06" length
1.77" width
Each SN Pixel Saber is packed with the following features:
- On-the-go Color changing for blades
- 16 On board soundfonts
On-board volume control
Smooth Swing
Motion & impact detection
Blaster block, impact, and saber lock-up sound effects
Force & Stab Effects
Melt & Tip-Drag Effects
Activation Animations
Blade Animations
Description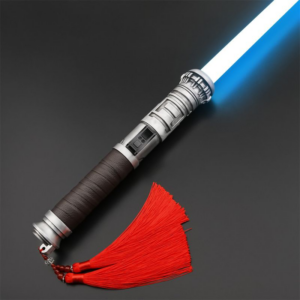 Ultrasabers is thrilled to announce the addition of the SN Pixel Wushu to the arsenal! The SN Pixel Wushu is a Pre-constructed Pixel saber, and is NOT manufactured by Ultrasabers- but you can bet that we're very excited for it to take its place in the arsenal.
This classy looking lightsaber is a must-have for any saber enthusiast. The SN Pixel Wushu model is 11.06″ long and features intricate etching at the emitter, wrapped grip, and a pommel tassel, making it a stunning addition to any collection. With its sleek design and powerful glow, this lightsaber is perfect for cosplay or display. Get ready to wield the force with this impressive saber. Order your SN Pixel Wushu today and start dominating your opponents in style!
This saber comes standard with a removable 36" polycarbonate SN Pixel blade that can be adjusted on the fly to any color you choose, a battery chassis and electronics board easily accessible via the saber's pommel, and will ship with the following:
– 36" polycarbonate SN Pixel blade, 1″ diameter
– Illuminated AV Switch
– Pixel Blade Plug (with Pixel Blade)
– Wrench & set screws
– USB-C Charging Cable
– Instruction Manual
– Custom saber box for storage
Again, the SN Pixel Wushu is NOT manufactured by Ultrasabers, but it is fully covered under our warranty, eligible for all of our promotions, and of course get the full Ultrasabers experience for customer service. This is a drop shipped (DP) saber from our partnering manufacturer. All sales are final; no cancellations or returns. Allow 1 to 2 WEEKS for Delivery.