SN Pixel Riot- Color Changing
SN Pixel Riot- Full Hilt- Back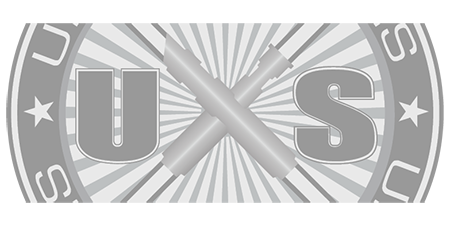 Availability: DUE TO HIGH ORDER VOLUME Allow 1 to 2 WEEKS for Fabrication
Questions? Call 832-596-9003 or Click Here for How to Buy
SPECIFICATIONS
10.75" length
Each SN Pixel Saber is packed with the following features:
- On-the-go Color changing for blades
- 16 On board soundfonts
On-board volume control
Smooth Swing
Motion & impact detection
Blaster block, impact, and saber lock-up sound effects
Force & Stab Effects
Melt & Tip-Drag Effects
Activation Animations
Blade Animations
Description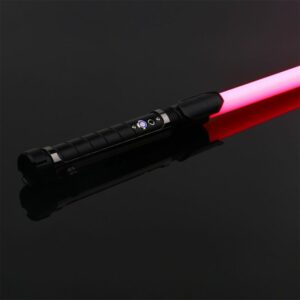 Ultrasabers is thrilled to announce the addition of the SN Pixel Riot to the arsenal! The SN Pixel Riot is a Pre-constructed Pixel saber, and is NOT manufactured by Ultrasabers- but you can bet that we're very excited for its arrival.
The SN Pixel Riot saber is a true work of art that has been crafted with precision and care. The beautiful black anodized finish gives it a sleek and modern look, while the silver shroud adds a touch of elegance and class. The unique emitter plate is a standout feature that sets this saber apart from the rest, and is sure to catch the eye of any Star Wars fan.
But it's not just about the looks – this saber has been designed with functionality in mind as well. The covertec wheel allows you to easily wear it at your side, making it the perfect accessory for any cosplay or costume. And with its high-quality craftsmanship, you can trust that this saber will stand up to even the toughest battles.
Whether you're a dedicated Star Wars fan or just appreciate the beauty and craftsmanship of a well-made prop, the SN Pixel Riot saber is a must-have for your collection. So why wait? Experience the power and beauty of this amazing saber for yourself today!
This saber comes standard with a removable 36" polycarbonate SN Pixel blade that can be adjusted on the fly to any color you choose, 16 on-board soundfonts, smooth swing, tip-drag, a battery chassis & electronics board easily accessible via the saber's pommel, and will ship with the following:
– 36" polycarbonate SN Pixel blade, 1″ diameter
– Illuminated AV Switch
– Pixel Blade Plug
– Wrench & set screws
– USB-C Charging Cable
– Instruction Manual
– Custom saber box for storage
Again, the SN Pixel Riot is NOT manufactured by Ultrasabers, but it is fully covered under our warranty, eligible for all of our promotions, and of course get the full Ultrasabers experience for customer service. This is a drop shipped (DP) saber from our partnering manufacturer. All sales are final; no cancellations or returns.