SN Pixel Solace - Ignited
SN Pixel Solace - Color Changing
SN Pixel Solace - Emitter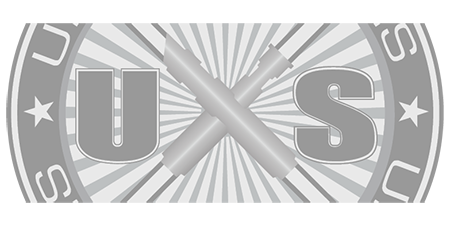 Availability: LEAD TIME - Allow 1 to 3 Business Days for Fabrication
Questions? Call 832-596-9003 or Click Here for How to Buy
SPECIFICATIONS
10.71" length
Each SN Pixel Saber is packed with the following features:
- On-the-go Color changing for blades
- 16 On board soundfonts
On-board volume control
Smooth Swing
Motion & impact detection
Blaster block, impact, and saber lock-up sound effects
Force & Stab Effects
Melt & Tip-Drag Effects
Activation Animations
Blade Animations
Description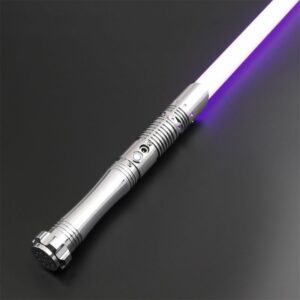 Ultrasabers is thrilled to announce the addition of the SN Pixel Solace to the arsenal! The SN Pixel Solace is a Pre-constructed Pixel saber, and is NOT manufactured by Ultrasabers- but you can bet that we're very excited for its arrival.
The SN Pixel Solace is the epitome of elegance and style in the world of lightsabers. The saber's sleek design features two rows of windows near the angled emitter, which not only adds to its aesthetic appeal but also allow for a vibrant display of color when ignited. The ridged pommel adds a unique touch to the saber, making it stand out among other sabers in the market.
The concave, rounded grip of the SN Pixel Solace is what truly sets it apart from other sabers. This design not only makes it comfortable to hold and wield with one hand, but also provides a secure grip for two-handed wielding. Additionally, the grip is perfect for spinning, making it an ideal choice for those who want to show off their skills in the art of lightsaber combat. Janus Greejatus may have wielded such a magnificent lightsaber while advising Emperor Palpatine.
Whether you're a seasoned Jedi or a beginner, the SN Pixel Solace is an excellent choice for anyone looking for a high-quality, stylish, and comfortable lightsaber. So why settle for anything less when you can have the best? Get your own SN Pixel Solace today and experience the power and elegance of this amazing saber.
This saber comes standard with a removable 36" polycarbonate Pixel blade that can be adjusted on the fly to any color you choose, 16 on-board soundfonts, smooth swing, tip-drag, a battery chassis & electronics board easily accessible via the saber's pommel, and will ship with the following:
– 36" polycarbonate SN Pixel blade, 1″ diameter
– Illuminated AV Switch
– Pixel Blade Plug (with Pixel Blade)
– Wrench & set screws
– Instruction Manual
– Custom saber box for storage
Again, the SN Pixel Solace is NOT manufactured by Ultrasabers, but it is fully covered under our warranty, eligible for all of our promotions, and of course get the full Ultrasabers experience for customer service. This is a drop shipped (DP) saber from our partnering manufacturer. All sales are final; no cancellations or returns. Allow 1 to 2 WEEKS for Delivery.