The Sentinel v5 Custom Lightsaber Full View
Close up of Sentinel v5 Emitter
Pommel for Sentinel v5 Custom Lightsaber
Full View of Ignited Sentinel v5 Custom Lightsaber
The Sentinel v5 Custom Lightsaber
CHOOSE YOUR CONFIGURATION METHOD BELOW
Availability: LEAD TIME - Allow 1 to 3 Business Days for Fabrication
Questions? Call 832-596-9003 or Click Here for How to Buy
SPECIFICATIONS
All Aircraft Grade Aluminum Construction
Length: 13.25"
Width: 1.45"
Removable Pommel (MHS Compatible)
Polycarbonate Blade
CREE XP-E2 or LED Engin High Powered LED
Featured Videos
Ultrasabers v5 Lineup Introduction
Description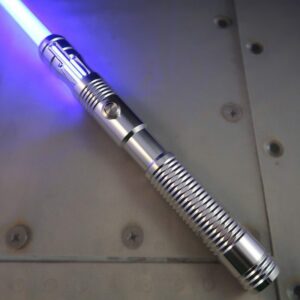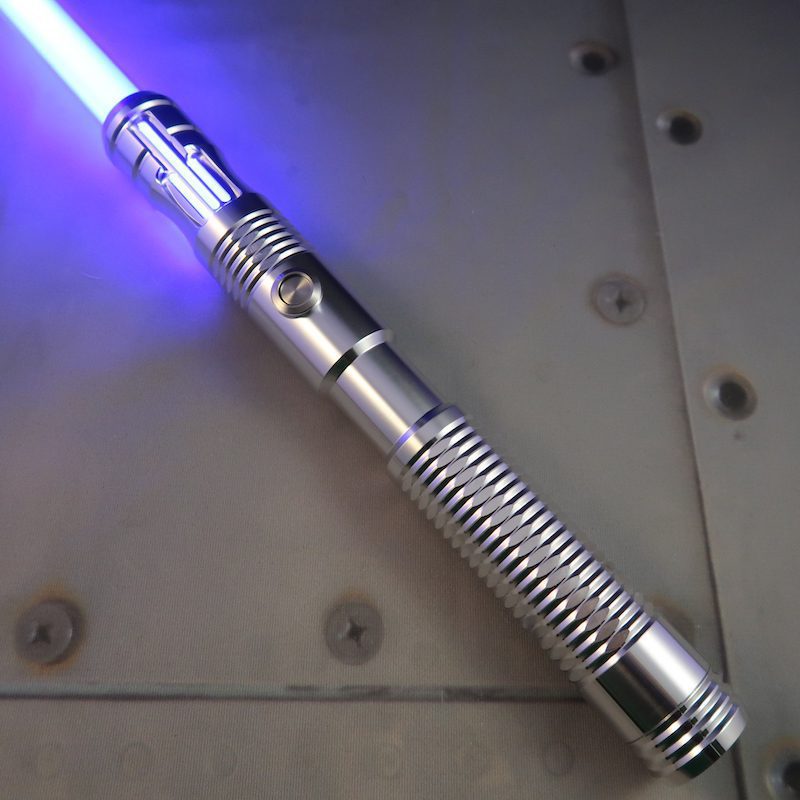 The Ultrasabers Sentinel v5 is a sleek and shiny new take on an old favorite. This refined lightsaber would fit well with a wielder who knows when to use their weapon and when a different approach is needed to solve a problem.
This single blade lightsaber has a windowed emitter and an AV Switch — features that come standard in all v5 Basic Sabers! The light of your blade will shine through even more beautifully thanks to these additions. Try a yellow lightsaber blade to truly feel like a Sentinel.
The hilt has retained its multiple choke points for easy one- or two-handed combat. It's slightly longer than the v4 at 13.25″ long, but it would still make a great lightsaber for younglings and masters alike.
Finally, the pommel is MHS compatible, so if you'd rather have a flashier piece for the base of your lightsaber, it's easy to switch out. The sturdy, aircraft grade aluminum hilt is able to accommodate our Obsidian Soundboards, UltraProffie Soundboards, and Diamond Controller installs, allowing your to build your own lightsaber and craft your individual experience.