The Dominix LE v5 Full View
CHOOSE YOUR CONFIGURATION METHOD BELOW
Availability: LEAD TIME - Allow 1 to 3 Business Days for Fabrication
Questions? Call 832-596-9003 or Click Here for How to Buy
SPECIFICATIONS
All Aircraft Grade Aluminum Construction
Length: 12.5"
Width: 1.45"
Removable Pommel (MHS Compatible)
Polycarbonate Blade
CREE XP-E2 or LED Engin High Powered LED
Featured Videos
Ultrasabers v5 Lineup Introduction
Ultrasabers Unboxing Dominix LE v5
Ultrasabers Review: Dominix LE v5
Description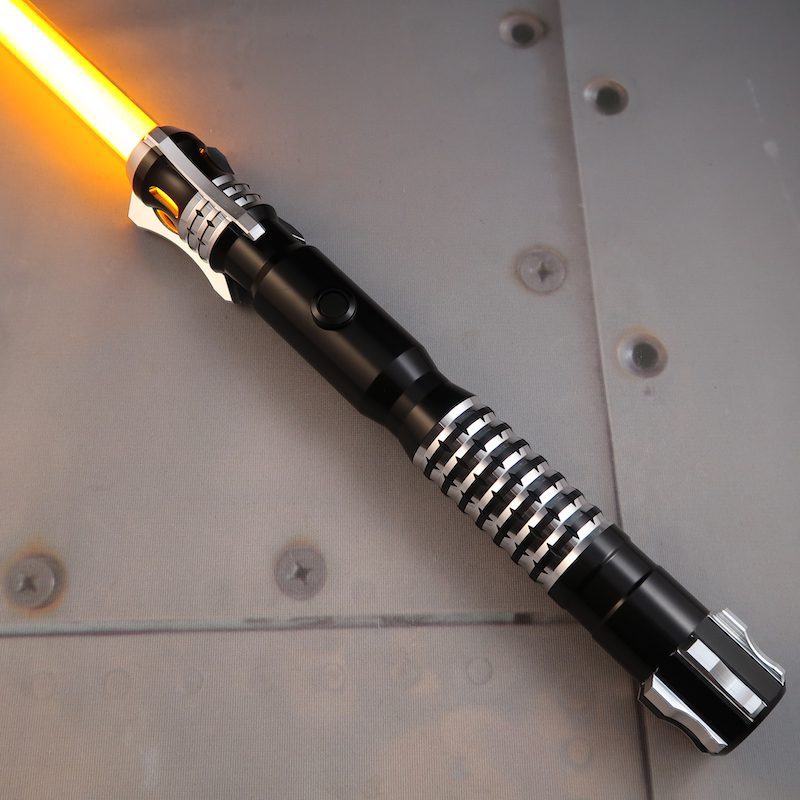 UltraSabers is proud to present: the Dominix LE v5 lightsaber. As you can clearly see, this version is a step above its predecessors, both in looks and function.
We included two features in the latest version of the UltraSabers Dominix that are sure to make many of you smile: a windowed emitter and a standard AV Switch. In fact, all v5 lightsabers will come standard with windowed emitters and AV Switches, allowing you to score an amazing new addition to your arsenal for less.
This single blade lightsaber is machined from tough aircraft grade aluminum with bright silver accents across its emitter, hilt and pommel. The pommel is MHS compatible, so you can interchange parts for a more customized look. The Dominix LE v5 is also capable of hosting our Obsidian Soundboards, UltraProffie Soundboards, and Diamond Controller installs for the best-sounding, most immersive lightsaber experience on the market. So, what are you waiting for? The galaxy needs you, so arm yourself today.