VC2 Battery Charger – Dual Slot
VC2 Battery Charger - select to get TWO 14500 Li-Ion batteries included
VC2 Battery Charger - 18650 battery not included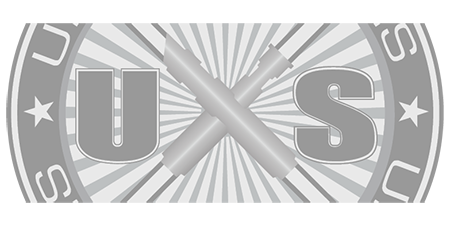 Include Li-Ion Batteries?
Availability: LEAD TIME - Allow 1 to 3 Business Days for Fabrication
Questions? Call 832-596-9003 or Click Here for How to Buy
SPECIFICATIONS
Input Power: DC 5.0V 1.0A
Max Constant Charging Current: 500 ±50mA
Min Constant charging current: 150±50mA
Cut-off Voltage(Output Voltage): 4.20V±0.05V
Auto Recharging Threshold Value Voltage: 3.9V±0.15V
Cut-off Current: ≤80mA
Working Temperature: 0-40C°
Net Weight: 109g
Dimensions: L131*W66*H33mm
Description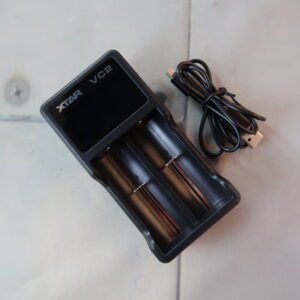 Features:
Countdown timer for each bay showing the time it needs to be fully charged. You can completely master your time and plan ahead.
Battery power icon and percentage display. You can clearly know the battery power and charging status by ramping up from 0% to 100% when the battery is fully charged. And screen also will display "Full"
Red LED indicator turns green upon a full charge and screen will flash 3 times.
Advanced Technology:
Creative LCD screen displays charging current, battery voltage and charging capacity. Intelligently identify input power and automatically adjust suitable charging current from 0.15A to 0.5A to protect
your charging device. Ensure fast charging while also prolong the battery life.
Automatically detect battery type and choose the most suitable charging method. Using TC-CC-CV charging for Li-ion and IMR batteries. You can mix and charge all kinds of batteries together.
XTAR Current Buffering Charging Technology protects the batteries from high current impact during the charging process.
Intelligent LCD Screen:
Displays charging current, battery power percentage, countdown timer to fully charge. VC2 can intelligently recognize/ display/ charge  Li-ion and IMR batteries at the same time.
If a bad battery can't be activated, the screen will display "null", and if polarity-reverse or charger short circuit happens, screen will display "Err".
Specifications:
XTAR 0V Activation Function can revive "damage" (low voltage) battery to save your money.
Compatible with any 5V USB power including USB wall adapters, cell phone chargers, solar panel, PC USB, etc. No need to buy other adapters. Use 5V 2.1A input power can maximize the advantages of the VC2.
Automatically stop charging when complete and restart charging function makes it safe to keep the batteries inside the charger overnight.
Compatible with 10440/14500/14650/16340/17335/17500/17670/18350/18490/18500/18650/18700/22650/25500/26650/32650 3.6V/3.7V Li-ion and IMR batteries.
ABS durable fireproof shell with perfect heat dissipation and high temperature resistance, keep the cell temperature impressive low during the charging.