CHOOSE YOUR CONFIGURATION METHOD BELOW
Availability: LEAD TIME - Allow 1 to 3 Business Days for Fabrication
Questions? Call 832-596-9003 or Click Here for How to Buy
SPECIFICATIONS
All Aircraft Grade Aluminum Construction
Length: 12.5"
Width: 1.45"
Removable Pommel (MHS Compatible)
Polycarbonate Blade
CREE XP-E2 or LED Engin High Powered LED
Featured Videos
Ultrasabers v5 Lineup Introduction
Description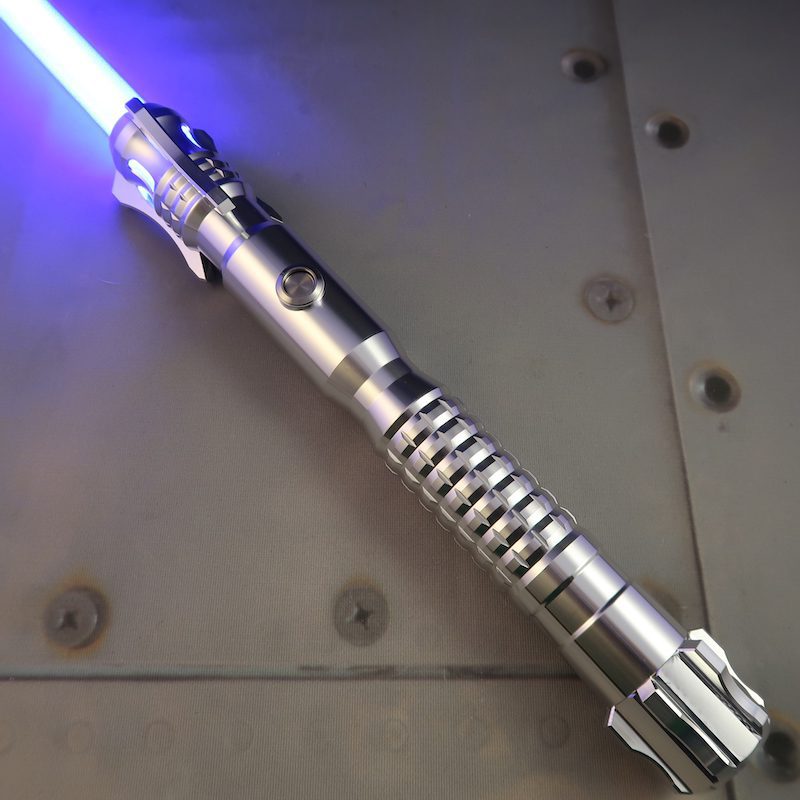 The Ultrasabers Aeon v5 ushers in a new era of Aeon awesomeness — it's a perfect blend of classic style with new features that are sure to set any saber enthusiast's heart aflutter.
Starting from the top, the emitter now has windows to let the light from your blade shine through. Another feature that now comes standard in v5 lightsabers, including the Aeon, is an AntiVandal (A/V) Switch to easily control your blade settings. The hilt has the same great choke points for easy grip in either your main or off hand, but with a more prominent, eye-catching ring pattern. Even the pommel was upgraded to a more detailed style, with ridges that emulate those that now crown the emitter. It's a truly balanced and beautiful single blade lightsaber design packed with more features than ever before.
Another benefit to the added features is that, with the Aeon v5, it's easier than ever to build your own lightsaber. This lightsaber is able to accommodate the Ultrasabers Obsidian Soundboards, UltraProffie Soundboards, and Diamond Controller installs. The pommel is Modular Hilt System (MHS) compatible, so you can easily choose to have sound or no sound for the perfect level of immersiveness. With the Aeon v5, you can take your training to the next level.