Xeno DarkSaber SE- Ignited
Xeno DarkSaber SE- Color Changing Blade
Xeno DarkSaber SE - Emitter
Xeno DarkSaber SE- Pommel
Xeno DarkSaber SE- Full hilt
Xeno DarkSaber SE- Ingited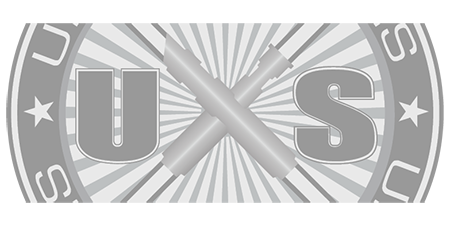 Availability: LEAD TIME - Allow 1 to 3 Business Days for Fabrication
Questions? Call 832-596-9003 or Click Here for How to Buy
SPECIFICATIONS
The Xeno DP DarkSaber SE measures:
12.6" in Length
1.5" in Diameter
Description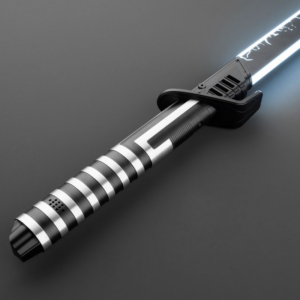 Ultrasabers is thrilled to announce the addition of the Xeno DP DarkSaber SE to the arsenal! This brings an additional inspired saber to the arsenal, only available in RGB Baselit or Empty Hilt!
Introducing the Xeno DP DarkSaber SE, a sleek and sophisticated weapon that exudes elegance and power. The saber boasts a black anodized body, tsuba, pommel, and emitter, with silver detail lines adorning the grip, creating a striking contrast that catches the eye. The intricate milled details that span the full length of the weapon lend an air of realism and complexity to its aesthetic, making it a true work of art.
The handle's profile is impressively narrow, measuring a mere 1.1 inches, and is fashioned to allow for an indexed grip, akin to that of a genuine katana. This feature ensures a comfortable and precise handling experience, allowing for maximum control and accuracy during use. The saber's design is not only visually stunning but also functional, making it a must-have for any discerning enthusiast. Elevate your collection with the Saber, a weapon that embodies power, elegance, and sophistication.
The Xeno DP DarkSaber SE comes standard with a removable 36" Flat blade,  that can be adjusted to any color you choose at any time.
RGB Option
– 36" Flat blade
– Charging Cable
– Toolkit
– Instruction Manual
The Empty Hilt Option will come strictly with an empty hilt, no electronics or blades included.
Again, the Xeno DP DarkSaber SE is NOT manufactured by Ultrasabers, but it is fully covered under our warranty, eligible for all of our promotions, and, of course, gets the full Ultrasabers experience for customer service. This is a drop shipped (DP) saber from our partnering manufacturer. All sales are final; no cancellations or returns. Allow 1 to 2 WEEKS for Delivery.