Xeno Fallen Staff Grey- Ignited
Xeno Fallen Staff Grey- Color changing
Xeno Dark Fallen Staff- Ignited
Xeno Dark Fallen Staff- Color Changing
Xeno Fallen Staff Grey- Seperate
Xeno Fallen Staff Grey- Seperate and Ignited
Xeno Dark Fallen Staff- Seperate
Xeno Dark Fallen Staff- Seperate and Ignited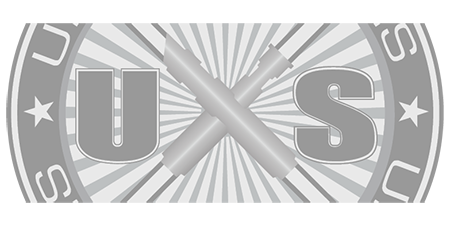 Availability: LEAD TIME - Allow 1 to 3 Business Days for Fabrication
Questions? Call 832-596-9003 or Click Here for How to Buy
SPECIFICATIONS
The Xeno DP Fallen Staff measures:
23.62" in Length when connected
1.5" in Diameter
Description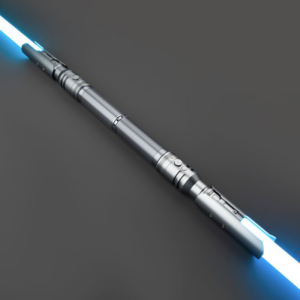 Ultrasabers is thrilled to announce the addition of the Xeno DP Fallen Staff to the arsenal! This brings an additional double bladed saber to the arsenal, now with an option of RGB Base Lit, Xenopixel, or Empty Hilt!
This exceptional saber boasts a unique design that allows it to be utilized as a staff, or alternatively, disassembled into two separate hilts for dual wielding purposes. The finned emitters of this saber give way to exquisitely machined bodies, complete with textured grips that provide superior handling and control. With its exceptional craftsmanship and unparalleled functionality, the Xeno DP Fallen Staff is the perfect choice for those seeking a weapon that is both stylish and practical. Whether you are a seasoned warrior or a novice combatant, this saber is sure to exceed your expectations and deliver an unparalleled level of performance.
The Xeno DP Fallen Staff comes standard with two removable 36" polycarbonate blades, either standard or Xenopixel depending on the Xeno Board you select, that can be adjusted to any color you choose at any time.
RGB Option
– 36" polycarbonate blade, 1″ diameter
– Charging Cable
– Toolkit
– Instruction Manual
Xenopixel Option
– 36" Xenopixel polycarbonate blade, 1″ diameter
– Pixel Blade Plug
– SD Card Reader
– Charging Cable
– Toolkit
– Instruction Manual
The Empty Hilt Option will come strictly with an empty hilt, no electronics or blades included.
Again, the Xeno DP Fallen Staff is NOT manufactured by Ultrasabers, but it is fully covered under our warranty, eligible for all of our promotions, and, of course, gets the full Ultrasabers experience for customer service. This is a drop shipped (DP) saber from our partnering manufacturer. All sales are final; no cancellations or returns. Allow 1 to 2 WEEKS for Delivery.