Xeno DarkSaber- Color Changing Blade
Xeno DarkSaber- Full hilt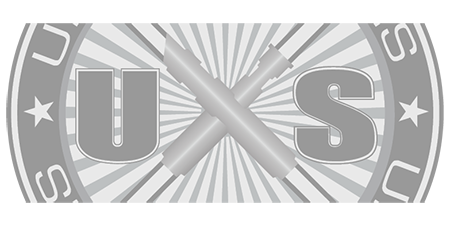 Availability: LEAD TIME - Allow 1 to 3 Business Days for Fabrication
Questions? Call 832-596-9003 or Click Here for How to Buy
SPECIFICATIONS
The Xeno DP DarkSaber measures:
12.6" in Length
1.5" in Diameter
Description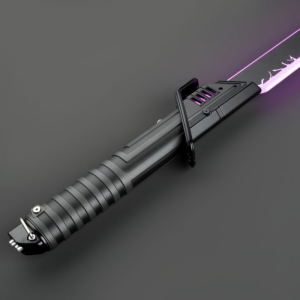 Ultrasabers is thrilled to announce the addition of the XenoPixel DP DarkSaber to the arsenal! This brings an additional character saber to the arsenal, only available in XenoPixel or Empty Hilt!
Introducing the latest addition to our esteemed drop ship collection, the XenoPixel DP DarkSaber. This exceptional lightsaber boasts a striking design, featuring four horizontal windows on each side of the emitter, a robust guard, and exquisite machining across the hilt. The XenoPixel DP DarkSaber is accompanied by a XenoPixel flat blade, which adds to its overall appeal. Crafted with precision and attention to detail, this lightsaber is a testament to our commitment to providing our customers with the finest quality products. Experience the power and elegance of the XenoPixel DP DarkSaber and elevate your lightsaber collection to new heights.
The XenoPixel DP DarkSaber comes standard with a removable 36" XenoPixel Flat blade,  that can be adjusted to any color you choose at any time.
XenoPixel
– 36" Xenopixel Flat  blade
– Charging Cable
– Toolkit
– Instruction Manual
The Empty Hilt Option will come strictly with an empty hilt, no electronics or blades included.
Again, the XenoPixel DP DarkSaber is NOT manufactured by Ultrasabers, but it is fully covered under our warranty, eligible for all of our promotions, and, of course, gets the full Ultrasabers experience for customer service. This is a drop shipped (DP) saber from our partnering manufacturer. All sales are final; no cancellations or returns. Allow 1 to 2 WEEKS for Delivery.