Monarch Emitter - Nickel Plated
The Monarch Emitter Polished Aluminum
The Monarch Polished Aluminum
The Monarch Nickel Plated
The Monarch From UltraSabers.com
Availability: LEAD TIME - Allow 1 to 3 Business Days for Fabrication
Questions? Call 832-596-9003 or Click Here for How to Buy
SPECIFICATIONS
11" long
All aircraft aluminum construction
Removable pommel (MHS compatible)
Polycarbonate UltraBlade
Low profile guarded push button switch
Seoul P4 or Luxeon Rebel Star
Featured Videos
Ultrasabers Monarch
Ultrasabers Monarch Review
Ultrasabers review on Scorpion, Dark War Glaive, and Monarch, 2nd Summer Raffle 1st Place Winner
UltraSabers Ultra Monarch Review of Awesome!
Monarch Saber from Ultrasabers
Description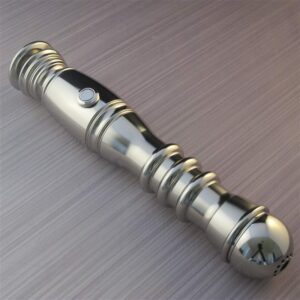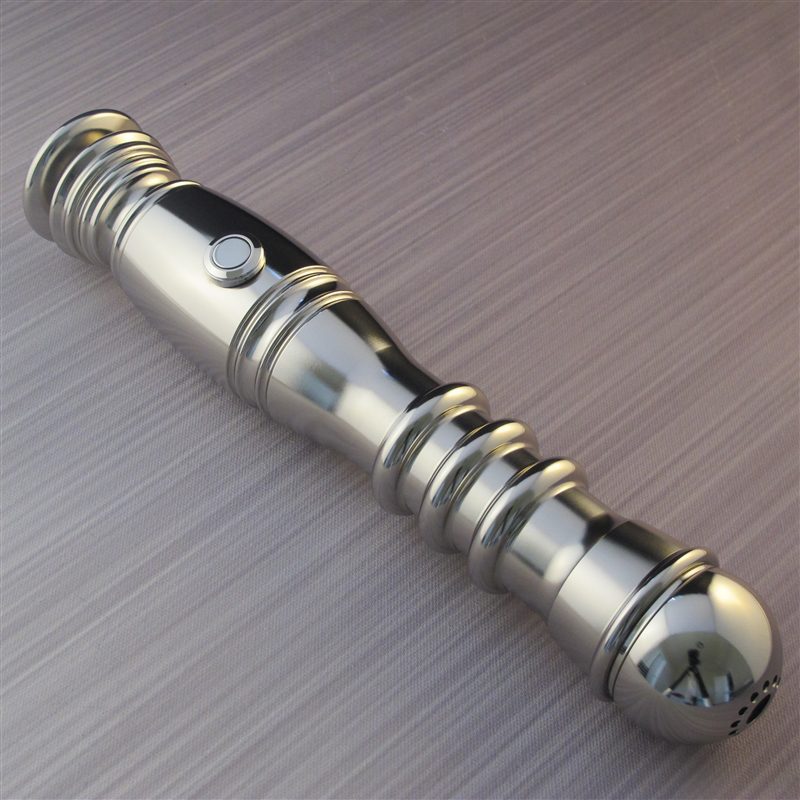 This is a one of a kind saber design. Just take a look at those pics and take a look at the video, this saber screams beauty! The emitter is beautiful, a very regal and scepter like took to it. The bulb shape of the body and pommel are unlike any other saber design on the market. Both combined give the saber a very royal and ornate look to it. This saber is built with high quality aircraft aluminum, and is also available with a beautiful Nickel Plated finish. It will stand up to rigorous use time and again.
The Monarch is 11″ long from emitter to pommel.
The Monarch comes completely assembled and ready to go. The pommel is MHS (Modular Hilt System) Compatible, meaning it is removable and interchangeable with other MHS compatible parts, and is able to accommodate our Obsidian Soundboards, Emerald Driver, and Diamond Controller installs