XenoPixel Unstable Knight- Ignited
XenoPixel Unstable Knight - Color Changing Blade
XenoPixel Unstable Knight - Emitter
XenoPixel Unstable Knight- Pommel
XenoPixel Unstable Knight
XenoPixel Unstable Knight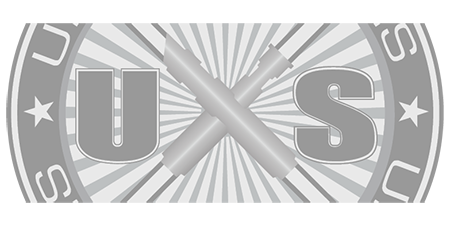 Availability: LEAD TIME - Allow 1 to 3 Business Days for Fabrication
Questions? Call 832-596-9003 or Click Here for How to Buy
SPECIFICATIONS
The XenoPixel DP Unstable Knight measures:
10.83" in Length
1.5" in Diameter
Description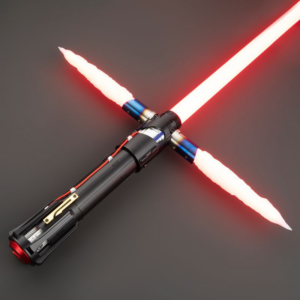 Ultrasabers is thrilled to announce the addition of the XenoPixel DP Unstable Knight  to the arsenal! This brings an additional sinister crossguard saber to the arsenal, now with an option of Xenopixel or Empty Hilt!
Introducing a remarkable saber that exudes an aura of battle-hardened resilience. The crossguards of this saber bear the marks of scorching, a testament to its tumultuous past. The unstable blades have been through the rigors of combat and emerged victorious. Adorned with intricate red wire detailing and a layered pommel, this saber is a one-of-a-kind masterpiece that is sure to captivate any collector. Its unique design and battle-worn appearance make it a valuable addition to any collection, a symbol of strength and perseverance.
The XenoPixel  DP Unstable Knight comes standard with a removable 36" Xenopixel Blade that can be adjusted to any color you choose at any time.
Xenopixel Option
– 36" Xenopixel polycarbonate blade, 1″ diameter
– Pixel Blade Plug
– SD Card Reader
– Charging Cable
– Toolkit
– Instruction Manual
The Empty Hilt Option will come strictly with an empty hilt, no electronics or blades included.
Again, the XenoPixel DP Unstable Knight is NOT manufactured by Ultrasabers, but it is fully covered under our warranty, eligible for all of our promotions, and, of course, gets the full Ultrasabers experience for customer service. This is a drop shipped (DP) saber from our partnering manufacturer. All sales are final; no cancellations or returns. Allow 1 to 2 WEEKS for Delivery.